Real Change, July 27, 2011
From Prison to Breadwinner
Dave Dahl of "Killer Bread" tells his story at a Seattle fundraiser
Dave Dahl, creator of "Killer Bread"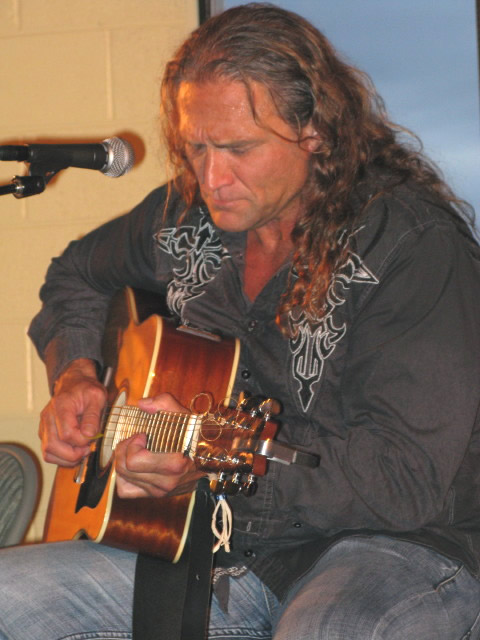 ©2011 Valerie Kreutzer
Dave Dahl is the super successful creator of "Killer Bread," a high quality product of organic goodness, available at Costco, Whole Foods, PCC, QFC, and other grocery stores.

Yet only a few years ago he was in prison.

"In 2001, in the middle of my seven-and-a-half-year sentence—I've been altogether 15 years in prison—I felt my life was over," Dahl recalled in an interview. "I was suicidal. I was 38, hadn't done anything right in my whole life, it seemed. And so I took that to bed with me every night. I couldn't sleep.

"And then I had the good fortune of finding the humility to ask for help and try some medication. And once on medication, I was able to start to focus and go to school and that was the beginning of my recovery," said Dahl.

When he asked to join his family's baking business in Milwaukie, Oregon his older brother Glen was skeptical "because I was really a jackass," explains Dahl with a laugh.  "They first needed to see something different in me. There was no reason for them to give me another chance because I had burned all my bridges everywhere. But I showed them that I was dead serious to become part of the mad workforce," and brother Glen soon had to admit that Dave's "Killer Bread" was a winner that made the family business grow from 30 to 200 employees.

Dahl's father was a pioneer in the organic bread business and Dahl grew up surrounded by flour, scales and endless kneading. But while his older brother easily graduated into the business, Dave turned into "a miserable young man," afflicted by depression. "I covered up my depression with anti-social behavior, didn't talk to people because I was scared. Just pretended that I was tough. And being tough kept me from seeking help."

He got into drugs, sold meth, and was arrested for assault and armed robbery. He was in prison when his father died. "I didn't get to say goodbye. That was a real bummer. But at least I can honor his memory now every chance I get," Dahl says. "I grew up not wanting to make bread--that sissy stuff--and now am right back. Once I was on medication, I was so motivated, wanted to make bread my way, the very best bread."

Loaf by loaf, Dahl proved that "you can change your own life and when you do, it changes the world." His company now employs between 50-60 ex-felons, "our contribution to making a difference," he says.
"We give people second chances if they are ready," he explains. "If they are ready to take responsibility and stop blaming, they can be real assets to the company. You don't do things for people just out of the kindness of your heart. It has to work from a business perspective. If it doesn't then nobody is interested in doing it."

Dahl dreamed of helping others while still in prison. "Maybe some day I can be somebody and help others," he recalls thinking. At a fundraiser on July 15 in Wallingford for the Freedom Project, the organization that teaches Non-Violent Communication in Washington's prisons, Dahl presented a video on his amazing recovery (www.daveskillerbread.com/story).  

"I've received a lot of love through telling my story," Dahl says. "I am also aware of other people trying to do good things, and this fundraiser is one of these opportunities right here."
During a highlight of the evening, Dahl draped his husky frame and flowing hair over the guitar for a rendition of
Tasty Blues
, and then gave everyone who had come to listen a loaf of his bread.